***COMING SOON*** Laura Western - Music Teacher
Wednesday afternoons
Laura provides beginner students with 30-minute lessons (progressing to 45m/1h for higher grades or multiple instruments). Her students follow the London College of Music syllabus when taking exams, however, Laura also encourages leisure play. Taking exams is not compulsory. Every student is taught music theory alongside any instrument they play to ensure a high standard of overall musical knowledge. Lessons are available for ages 5 upwards, of any and all abilities. Trial lessons are available upon request, please get in touch for any more information.
Hello, my name is Laura, I am a qualified private music teacher providing lessons for Piano, Flute and Saxophone to diploma standard. I have been teaching for nearly 10 years to all different ages and abilities. Music has always been a huge part of my life, I love my job and take great joy in passing on my knowledge, talent and experience to others through teaching. In my free time, I play with a Saxophone Choir called the "Horns of Plenty", run the South Norfolk Orchestra based in Poringland and also play the Piano at weddings and corporate events.
How to book: Via Email or phone
Cost: £16 per half-hour lesson, paid for half termly
Telephone number: 07834 273375
Email: Laura_western@outlook.com
Find out more via Facebook @LauraWestern.music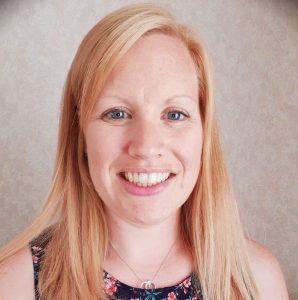 Hartbeeps
Friday mornings, term time only
Hartbeeps are the most original musical baby, toddler and pre-school classes on the planet. At Hartbeeps our most important customers are always at the heart of our magical, musical adventures including:
Baby Bells - newborn baby classes
Baby Beeps - baby and toddler classes
Happy House - pre-school and nursery classes
Hartbeeps take you and your little one on a different sound journey every week exploring real life from the safety of our beautiful sets… we set the scene, tell the story and make magic happen!
Designed by experts, fuelled by magic, delivered with love!
Hi, I'm Valentina, I am originally from Italy, I came to England about 15 years ago for a short holiday and I enjoyed it so much that I now live in the beautiful County of Norfolk with my husband, 2 kids and a cat.
I've always loved singing and performing and since I had my son Leonardo I wanted to find a career that allowed me to focus on both music and children. I then found the best job in the world and became a Hartbeeps Imaginator.
How to book: Term bookings and drop-in bookings available, siblings discounts.
Booking online at www.bookeo.com/hartbeepseastnorfolk
Find out more on the website
or on Social Media - Facebook and Instagram
Wildlife Norfolk
Tuesday's 7-9pm: Sept 10th & 24th + Oct 22nd + Nov 19th
Places available on Ornithology courses held at Limelight Studios on 4 Tuesday evenings per term followed by 4 Sunday morning field trips around the region. Visit website www.wildlifenorfolk.co.uk for more information or contact Peter Walton directly on 07780 514276 to chat or peterwalton@wildlifenorfolk.co.uk
Happy to accommodate mid-term start dates at pro-rata price. Friendly groups and all ranges of experience catered for.
NB Algarve Special running in October 2019 to follow on from last January's exciting Portugal Winter Birdwatching Break. Still not too late to participate!!
Approaching my 40th season of running bird and wildlife events...
Zumba with Liliana
Thursday's 8-9pm
This class is created to incorporate  4 basic Zumba rhythms: Salsa, Cumbia, Reggaeton and Merengue combined with many more. You will have a warm-up at the beginning and a cool down at the end with stretching. The middle of the class is created to work out all your body parts. The best part of it is that you will forget that its a workout and I really hope you will enjoy it.
 
Hello! I'm Liliana Ursu, and I live in Norwich, Norfolk. I've been a ZIN™ Member since Feb 2018 and I absolutely love teaching Zumba classes. The reason is simple: Every class feels like a party! I am currently licensed to teach Zumba. Come and join me, I guarantee you will have a blast! Got questions, don't hesitate to drop me a message!
First class for free and £6 starting with the second class
There is no need to book in advance, just come along on the evening
Find out more via Liliana's Facebook link or her website.
Liliana can also be contacted via telephone number 07399476699