Laura Western - Music Teacher
Wednesday afternoons
Laura provides beginner students with 30-minute lessons (progressing to 45m/1h for higher grades or multiple instruments). Her students follow the London College of Music syllabus when taking exams, however, Laura also encourages leisure play. Taking exams is not compulsory. Every student is taught music theory alongside any instrument they play to ensure a high standard of overall musical knowledge. Lessons are available for ages 5 upwards, of any and all abilities. Trial lessons are available upon request, please get in touch for any more information.
Hello, my name is Laura, I am a qualified private music teacher providing lessons for Piano, Flute and Saxophone to diploma standard. I have been teaching for nearly 10 years to all different ages and abilities. Music has always been a huge part of my life, I love my job and take great joy in passing on my knowledge, talent and experience to others through teaching. In my free time, I play with a Saxophone Choir called the "Horns of Plenty", run the South Norfolk Orchestra based in Poringland and also play the Piano at weddings and corporate events.
How to book: Via Email or phone
Cost: £16 per half-hour lesson, paid for half termly
Telephone number: 07834 273375
Email: Laura_western@outlook.com
Find out more via Facebook @LauraWestern.music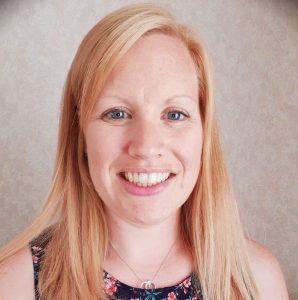 Wildlife Norfolk
Tuesday's 7-9pm: Sept 10th & 24th + Oct 22nd + Nov 19th
Places available on Ornithology courses held at Limelight Studios on 4 Tuesday evenings per term followed by 4 Sunday morning field trips around the region. Visit website www.wildlifenorfolk.co.uk for more information or contact Peter Walton directly on 07780 514276 to chat or peterwalton@wildlifenorfolk.co.uk
Happy to accommodate mid-term start dates at pro-rata price. Friendly groups and all ranges of experience catered for.
Approaching my 40th season of running bird and wildlife events...
Hartbeeps
Friday mornings, term time only
Hartbeeps are the most original musical baby, toddler and pre-school classes on the planet. At Hartbeeps our most important customers are always at the heart of our magical, musical adventures including:
Baby Bells - newborn baby classes
Baby Beeps - baby and toddler classes
Happy House - pre-school and nursery classes
Hartbeeps take you and your little one on a different sound journey every week exploring real life from the safety of our beautiful sets… we set the scene, tell the story and make magic happen!
Designed by experts, fuelled by magic, delivered with love!
Hi, I'm Valentina, I am originally from Italy, I came to England about 15 years ago for a short holiday and I enjoyed it so much that I now live in the beautiful County of Norfolk with my husband, 2 kids and a cat.
I've always loved singing and performing and since I had my son Leonardo I wanted to find a career that allowed me to focus on both music and children. I then found the best job in the world and became a Hartbeeps Imaginator.
How to book: Term bookings and drop-in bookings available, siblings discounts.
Booking online at www.bookeo.com/hartbeepseastnorfolk
Find out more on the website
or on Social Media - Facebook and Instagram
Zenmuma - Mum & Baby yoga (8 weeks - crawling)
Friday mornings
ZenMuma Jaqueline Mum and Baby Yoga classes allow you and your baby quality time and space together to bond and connect away from the distraction of busy everyday life and domesticities. The classes have been designed with both Mum and Baby in mind. Encouraging the physical development of baby through guided movement as well as sensory stimulation to enable baby to feel calmer resulting in better more relaxed sleeping patterns.
Mum and Baby yoga offers the right amount of physical activity to aid postnatal recovery as well as coming together as Mums talking about the honesty of becoming a new mum and supporting each other mindfully to parent more calmly and positively.
Jaqueline writes: Hi, I'm Jaqueline and I run ZenMuma Jaqueline classes at Limelight Studios!
As a Mum of two, I am very passionate about birthing, family and community. My aim is to provide a welcoming, informative, empowering and fun classes for women and families from pregnancy all the way through to early years and school years.
Having taught swimming all my working life and specialised in baby and pre-school classes this inspired me to become an aquanatal instructor. Having seen the close connection of mums postnatally and how important this was and realising this, even more, having become a mum myself, why not start this connection earlier in pregnancy?
Having completed my aquanatal training and having discovered hypnobirthing late into my second pregnancy here my passion grew further to be able to share more positive and empowering birthing techniques to as many women within my local community as possible.
I am loving what I do, how it has benefited my children and being able to share this with so many others is really fulfilling my dreams and aspirations. I truly believe that at Limelight Studios we have the perfect setting with ample parking and all the amenities that we need to provide the optimal experience. The classes are welcoming friendly and the perfect opportunity to meet other local mums/ families and build a more positive and supportive community.
We would love for you to join us!
My website is; www.zenmuma.co.uk/jaqueline
Email: jaqueline@zenmuma.co.uk
Number: 07979885808
The cost would be £45 for a 6-week course however course lengths may vary and therefore the course price will be adapted accordingly in line with school terms.
To book simply email jaqueline@zenmuma.co.uk and I can email across all the booking information.
Social media; www.facebook.com/zenmumajaqueline
Instgram; Zenmuma Jaqueline
Choy Li Fut Kung Fu
Saturday afternoons with Patrick Dickinson
Choy Li Fut was founded as a style of kung fu in 1836 by Chang Heung, and takes its roots from the Shaolin Buddhist traditions of kung fu. It is characteristically defined by large, sweeping external movements (as opposed to the smaller, more internal movements of Wing Chun). It has been praised (most notably by Bruce Lee) as an effective fighting system against multiple opponents. There are hundreds of different hand forms to learn and also over 40 different weapons forms for more advanced students.
Patrick writes: I have always been interested in eastern culture and previously studied Shotokan Karate for a number of years. I have been studying Choy Li Fut Kung Fu for 7 years now under Grandmast Niel Willcott of Lohan Martial Arts. I tested for my black belt in December 2017 and my second-degree black belt in December 2018 and began teaching a weekly class there in 2018. I still train there myself 3 times a week. I am keen to promote the principles of traditional kung fu, whilst also ensuring an enjoyable and comfortable environment for people to learn in.
Classes I teach will be aimed at beginners and will incorporate stretching and warmups, fitness drills (including pad work), training the basic kung fu techniques and also forms (set patterns of movement) Time permitting, we may also cover light, controlled sparring and will usually finish with stretching and meditation. At the moment, classes will be for adults only.
What to wear: for the first couple of lessons, comfortable fitness wear is fine (e.g. t-shirt, jogging bottoms). The club uniform is a dark green t-shirt with the club logo and dark trousers. Students will be able to order t-shirts through me. Students are fine to wear trainers or go barefoot (bearing in mind that the floor is wooden!)
Classes don't need to be booked in advance at this point, however it will be helpful if people get in touch with me first, so I have a rough idea of numbers.
Student's first lesson is free, then £5 per class after that. Alternatively, classes can be paid for monthly for £17.50. To be able to grade, students will need to register with our organisation at £60 for the year. That can be done here.
There are some more faqs and general background on the website. Patrick will also have intro packs to give out when you come to the class. Everyone will need to fill in a PARQ form when you start, to confirm any medical issues.
Email address for club contact: daisihingpd@gmail.com