Laura Western - Music Teacher
Wednesday afternoons Laura provides beginner students with 30-minute lessons (progressing to 45m/1h for higher grades or multiple instruments). Her students follow the London College of Music syllabus when taking exams, however, Laura also encourages leisure play. Taking exams is not compulsory. Every student is taught music theory alongside any instrument they play to ensure a high standard of overall musical knowledge. Lessons are available for ages 5 upwards, of any and all abilities. Trial lessons are available upon request, please get in touch for any more information. Hello, my name is Laura, I am a qualified private music teacher providing lessons for Piano, Flute and Saxophone to diploma standard. I have been teaching for nearly 10 years to all different ages and abilities. Music has always been a huge part of my life, I love my job and take great joy in passing on my knowledge, talent and experience to others through teaching. In my free time, I play with a Saxophone Choir called the "Horns of Plenty", run the South Norfolk Orchestra based in Poringland and also play the Piano at weddings and corporate events. How to book: Via Email or phone Cost: £16 per half-hour lesson, paid for half termly Telephone number: 07834 273375 Email: Laura_western@outlook.com Find out more via Facebook @LauraWestern.music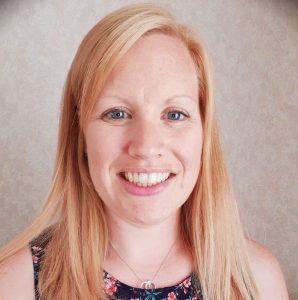 Wildlife Norfolk
Places available on Ornithology courses held at Limelight Studios on Tuesday evenings, Wednesday & Thursday mornings, as well as Sunday morning field trips around the region. Visit website www.wildlifenorfolk.co.uk for more information or contact Peter Walton directly on 07780 514276 to chat or peterwalton@wildlifenorfolk.co.uk Happy to accommodate mid-term start dates at pro-rata price. Friendly groups and all ranges of experience catered for. Approaching my 40th season of running bird and wildlife events...
Current dates: 
PLEASE CONTACT PETER FOR CURRENT DATES - OUTSIDE EVENTS ONLY AT THIS TIME
Helen Ramsay - Choreographer
Monday evenings
Whether you are an industry professional who is in between jobs or a dancer who trained up until 18 and now struggle to find adult classes to challenge you. This class is for you! It will allow you to carry on dancing and keep up your training whilst improving on technique and pick up speed. Each week will be packed with a high energy warm up, technique work and a routine that promises to fill your heart and soul. We will encompass all forms of styles to match the versatility required within the industry.
Helen is an industry professional choreographer who will bring her knowledge of the profession to you each week.
This class is for 17 years plus.
Helen trained professionally at Laine Theatre Arts in Epsom, Surrey. She graduated in 2007 with a trinity diploma in Musical Theatre. Since graduating Helen has travelled the world on cruise ships and has worked extensively in the UK in a variety of sectors of the entertainment industry including TV, corporate and holiday resorts. After 10 years of performing Helen realised her passion for the creative side of the industry. She has now been the resident choreographer at the prestigious 5 star Potters Leisure Resort on the Norfolk coast for the past 3 years. During her time there she has choreographed in excess of 20 shows for them and their 20 strong theatre company. Along side this she has been a regular choreographer for a fresh new company, David Michael Productions. She has choreographed a plethora of shows and projects for David Michael productions including the exciting new Theatre show "The Best of Wham". In October 2018 Helen was lucky enough to choreograph an 8 strong team for the inaugural cruise for "Floating Festivals"onboard the Navigator of the Seas, Royal Caribbean.
Please contact Helen directly via: www.helen-ramsay.com