Relax With Remi Yoga
***NEW TO LIMELIGHT*** As of Tuesday 6th July, Remi will be bringing face - to - face yoga classes to Limelight Studios. Tuesday evenings from 7:00-8:00pm at Limelight Studios. You will be guided through a different themed Vinyasa Flow class each week by qualified Yoga teacher Remi. 
Remi is 26 years old and a trained professional dancer, now fully trained in Multi Style Yoga she wants to bring to Norwich a fresh new class for 2021! Remi strongly believes that yoga is for everyone of any age, gender and ability and wants to encourage people who have maybe thought about trying yoga to come along and give it a go. Yoga is a great way to get the body moving, increase flexibility, balance and strength but it is also so much more than that, practicing yoga can help contribute towards stabilising our mental health and can help to guide and ground us throughout our busy lives. Make time for yourself and give back to your mind and body with an hour of rejuvenation and relaxation. Remi looks forward to seeing you on the mat!
To book your place please contact via -
Email - relaxwithremi@googlemail.com
Facebook - @relaxwithremiyoga
Instagram - @relaxwithremi
Telephone - 07379496709
Laura Western - Music Teacher
Tuesday and Wednesday afternoons Laura provides beginner students with 30-minute lessons (progressing to 45m/1h for higher grades or multiple instruments). Her students follow the London College of Music syllabus when taking exams, however, Laura also encourages leisure play. Taking exams is not compulsory. Every student is taught music theory alongside any instrument they play to ensure a high standard of overall musical knowledge. Lessons are available for ages 5 upwards, of any and all abilities. Trial lessons are available upon request, please get in touch for any more information.
Hello, my name is Laura, I am a qualified private music teacher providing lessons for Piano, Flute and Saxophone to diploma standard. I have been teaching for nearly 10 years to all different ages and abilities. Music has always been a huge part of my life, I love my job and take great joy in passing on my knowledge, talent and experience to others through teaching. In my free time, I play with a Saxophone Choir called the "Horns of Plenty", run the South Norfolk Orchestra based in Poringland and also play the Piano at weddings and corporate events.
How to book: Via Email or phone Cost: £16 per half-hour lesson, paid for half termly
Telephone number: 07834 273375
Email: Laura_western@outlook.com
Find out more via Facebook @LauraWestern.music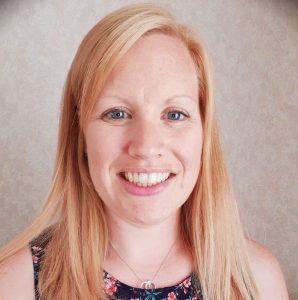 Wildlife Norfolk
Places available on Ornithology courses held at Limelight Studios on Tuesday evenings, Wednesday & Thursday mornings, as well as Sunday morning field trips around the region. Visit website www.wildlifenorfolk.co.uk for more information or contact Peter Walton directly on 07780 514276 to chat or peterwalton@wildlifenorfolk.co.uk Happy to accommodate mid-term start dates at pro-rata price. Friendly groups and all ranges of experience catered for. Approaching my 40th season of running bird and wildlife events...
Current dates: 
PLEASE CONTACT PETER FOR CURRENT DATES - OUTSIDE EVENTS ONLY AT THIS TIME
Dance Boss with Emily Sophie
***COMING SEPTEMBER 2021***
Monday & Tuesday evenings + Wednesday mornings
Emily Sophie is a professional dancer and teacher and graduated from Doreen Bird College of Performing Arts. She also trained for 6 months at Broadway Dance Center in New York City where she performed on Good Morning America with Icona Pop and as a backing dancer for Macklemore & Ryan Lewis at a YouTube Brandcast event.
She is also a qualified PT, Yoga & Pilates instructor and NLP practitioner.
Emily is the founder of Dance Boss-a positive space for ALL dancers to thrive, with a focus on a total mind, body approach to help people feel confident in themselves and build their self esteem as well as their dance technique.
Emily has danced and taught all over the world and is excited to bring her Dance Boss classes to Limelight Studios.
Contact Emily via:
Website: www.danceboss.co.uk
Instagram: @dancebossuk
Facebook: www.Facebook.com/dancebossuk
Email: info@danceboss.co.uk
Harmony Baton Twirlers
Friday evenings 18.00-20.00hrs
Tracey Read told us "We are members of the British Baton Twirling Sports Association (BBTSA). Our members take part in competitions locally and nationally and also learn and take grade exams.
If you would like to give baton twirling a try or would like more information please contact us via our Facebook page, Harmony Baton Twirlers or by text 07773065801.
We currently train on Fridays from 6pm till 8pm and are looking for new members."