Groove with Amy
Thursday evenings 19.00-20.00hrs - Starting 21st November 2019
Groove is a delicious and fun group dance experience that nurtures mind, body, heart and soul.
Groove is a very unique way to experience dance. The session is facilitated by a certified Facilitator with the intention to unify everyone together in a very simple movement and then you dance it your own way! No fancy steps or complicated choreography. No need to copy or follow. No fancy equipment, coordination or dance experience is required. Just come as you are!
Amy Woods is a Certified Groove Facilitator and passionate about dance. She is on a mission to inspire people to move in their own authentic and unique way to feel empowered, confident and uplifted. Uniting people through dance.
Amy is also a Certified Eating Psychology Coach and Reiki Drum Practitioner, specialising in Compulsive Eating, cultivating a healthy body image culture and empowering people to transform the relationship with the food they eat and the body they're in from one of shame and guilt to one of nourishment and pleasure.
She is Founder and Director of the social enterprise SoulShine, which aims to connect and empower people to thrive through community, connection and conversation.
How to book: Email Amy at info@soul-shine.org.uk
Tel: 07518449951
Cost: Drop in £8
Block Payment of 6 x classes £6 per class
Find out more via Facecbook @groovewithAmy
Instagram:
@groovewithAmy
@soulshine94
Laura Western - Music Teacher
Wednesday afternoons
Laura provides beginner students with 30-minute lessons (progressing to 45m/1h for higher grades or multiple instruments). Her students follow the London College of Music syllabus when taking exams, however, Laura also encourages leisure play. Taking exams is not compulsory. Every student is taught music theory alongside any instrument they play to ensure a high standard of overall musical knowledge. Lessons are available for ages 5 upwards, of any and all abilities. Trial lessons are available upon request, please get in touch for any more information.
Hello, my name is Laura, I am a qualified private music teacher providing lessons for Piano, Flute and Saxophone to diploma standard. I have been teaching for nearly 10 years to all different ages and abilities. Music has always been a huge part of my life, I love my job and take great joy in passing on my knowledge, talent and experience to others through teaching. In my free time, I play with a Saxophone Choir called the "Horns of Plenty", run the South Norfolk Orchestra based in Poringland and also play the Piano at weddings and corporate events.
How to book: Via Email or phone
Cost: £16 per half-hour lesson, paid for half termly
Telephone number: 07834 273375
Email: Laura_western@outlook.com
Find out more via Facebook @LauraWestern.music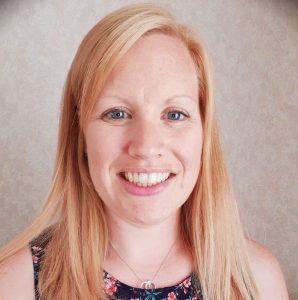 Wildlife Norfolk
Tuesday's 7-9pm: Sept 10th & 24th + Oct 22nd + Nov 19th
Places available on Ornithology courses held at Limelight Studios on 4 Tuesday evenings per term followed by 4 Sunday morning field trips around the region. Visit website www.wildlifenorfolk.co.uk for more information or contact Peter Walton directly on 07780 514276 to chat or peterwalton@wildlifenorfolk.co.uk
Happy to accommodate mid-term start dates at pro-rata price. Friendly groups and all ranges of experience catered for.
NB Algarve Special running in October 2019 to follow on from last January's exciting Portugal Winter Birdwatching Break. Still not too late to participate!!
Approaching my 40th season of running bird and wildlife events...
Hartbeeps
Friday mornings, term time only
Hartbeeps are the most original musical baby, toddler and pre-school classes on the planet. At Hartbeeps our most important customers are always at the heart of our magical, musical adventures including:
Baby Bells - newborn baby classes
Baby Beeps - baby and toddler classes
Happy House - pre-school and nursery classes
Hartbeeps take you and your little one on a different sound journey every week exploring real life from the safety of our beautiful sets… we set the scene, tell the story and make magic happen!
Designed by experts, fuelled by magic, delivered with love!
Hi, I'm Valentina, I am originally from Italy, I came to England about 15 years ago for a short holiday and I enjoyed it so much that I now live in the beautiful County of Norfolk with my husband, 2 kids and a cat.
I've always loved singing and performing and since I had my son Leonardo I wanted to find a career that allowed me to focus on both music and children. I then found the best job in the world and became a Hartbeeps Imaginator.
How to book: Term bookings and drop-in bookings available, siblings discounts.
Booking online at www.bookeo.com/hartbeepseastnorfolk
Find out more on the website
or on Social Media - Facebook and Instagram
Mindfulness Meditation
Tuesday's 6.30-7.30pm: Oct 22nd & 29th + Nov 5th, 12th & 26th + Dec 3rd, 10th & 17th (NOTE: No class Tuesday 19th November)
Francesca tells us about herself – When you come across something that really works for you, whether it's an affordable effective anti-wrinkle cream or an eco-detergent that really does remove grease, or possibly a car polish that does last for more than a day, what do you do with this new-found product? Perhaps you make good use of it and spread the word. As with an effective product, activity or practice that makes you feel better, consequently, this could be something that you would want to share.
As a result here I am, and that is what I am all about. Due to my own experience of practising Mindfulness, I have enhanced my life and connected with all areas of what it means to be human. Therefore my practice helps me live my life with kindness and self-compassion. It truly enriches my way of being in the world. My experience and passion are the driving force in helping others to do the same.
I began working in mental health and wellbeing over 20 years ago. This has mainly been in mental health rehabilitation and training for charities and NHS trusts.
I have been delivering Mindfulness-Based Stress Reduction courses for over 6 years. This has included in-patients on secure wards, NHS staff, local charity organisations and the general public. Recently I worked closely with the Royal College of Nursing. We produced a set of videos for Nursing staff. These are to assist in wellbeing for those who have the wellbeing of others as a priority. Closely linked to Mindfulness and wellbeing, I am a qualified NLP Coach and teacher and deliver wellbeing to groups and individuals.
So if you are reading this seeking out someone or something that can help you on your journey and your way in life. To become more content, healthier physically and mentally, with an honest openness willing to be curious and explore who you are then …..Welcome to The Art Of Being You.
To book contact Francesca: welcome@theartofbeingyou.com - Mobile 07402732237
 www.theartofbeingyou.com